While our firm is able to handle all of your immigration needs, we have unique experience assisting individuals who seek to avoid vaccination because of moral convictions or religious beliefs.
Under U.S. immigration laws, a foreign national applying for an immigrant visa abroad or seeking adjustment of status to become a lawful permanent resident is required to present documentation showing the receipt of certain vaccines. We assist individuals seeking a waiver of this requirement by assisting in preparing, as required by the United States Citizenship and Immigration Services (USCIS), a Form I-601, Application for Waiver of Grounds of Inadmissibility along with your immigration application.
Immigration law also provides for a medical exemption to those that qualify. Grounds for obtaining a medical exemption can include the fact that there is no vaccine recommended for your specific age group, that you have a contraindication to a vaccine, or that you have had insufficient time to complete entire vaccine series.
We have assisted numerous individuals in obtaining waivers to vaccination as part of their immigration process.  We can work with individuals representing themselves or with your immigration attorney to seek approval of vaccine waivers.
Request a Case Evaluation
Book a 30 Minute Consultation
















Meet Christina Xenides – Immigration Attorney
Christina Xenides is an experienced immigration attorney who has represented thousands of individuals in a variety of applications for both immigrant and non-immigrant status.
She is well-versed in all aspects of U.S. immigration law. She also has extensive experience litigating cases in immigration court as a removal defense attorney and has successfully appealed many cases to the Board of Immigration Appeals.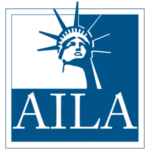 Member of The American Immigration Lawyers Association