100%
Immigration Vaccine
Exemptions Approved!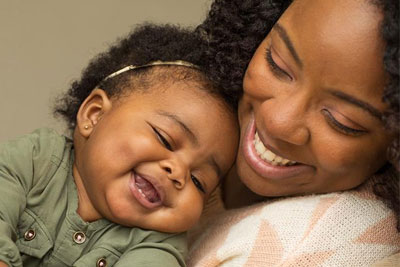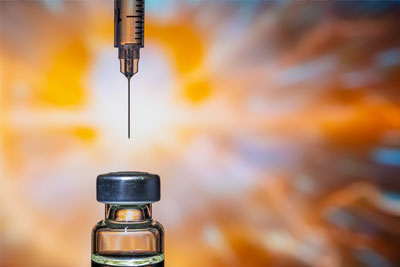 From Our Immigration Clients
I would like to thank Attorney Christina and her team for all the help rendered to prepare my waiver request. The entire team demonstrated a high level of empathy and worked with me effectively reviewing the documents to ensure that they were suitable. My form I-601 was approved within 2 months. Should you have any immigration need I will recommend Siri & Glimstad. They are highly professional and I thank God for leading me to them. God bless you all indeed.
– Olajumoke
When looking for a company to assist me with my religious exemption I looked for those with great reviews and found that with Siri & Glimstad. Christina and her team didn't disappoint. They where very professional, efficient and supportive throughout the process and would highly recommend them to assist you on your immigration journey.
– Mark
Highest possible recommendation to this firm.  Christina worked very hard for my case and I am eternally grateful.  She has a profound knowledge of the legal system and the bureaucracy, and her diligence helped me get a green card.  Her paralegals, especially Yessenia, did excellent work as well.  I cannot recommend her enough, Christina and her team of consummate professionals have changed my life!!!! They are the best!  
– Vera
We retained Siri and Glimstad to assist us with a religious waiver for L's application for permanent residency. A friend who had gone through the same process had also gone with S&G and had success, so we decided that the cost was more than worth it.
We ended up working with Christina Xenides and her assistant Yesennia Esparza. They were consummate professionals from start to finish, always accessible, and always fast to respond to any question we had. Christina's expertise in this domain gave us substantial confidence that we were in the best hands. Though there is a lot of stress and anxiety associated with the green card process - especially when applying for a religious waiver - we always felt confident that Christina would get us through to the finish line. A couple of weeks ago, L finally got her green card approved - and we can finally get back to living life again!
We would recommend Siri and Glimstad to any family or friend fighting any kind of vaccine mandate. In this area they are among the best in the business, and you want them on your side.
– S&L
I picked Siri and Glimstad because they seemed by far the most professional of all the firms I contacted to help me with my permanent resident application. Still think it was the best choice. Christina and Yesennia led me through the whole process and they never failed to see the important details or go out of their way to elicit and add new pieces of info to my vaccine exemption letter and re-read everything I had to submit. I ended up getting the Green Card 3.5 months after they submitted the application for me.
– K.M.
My experience with Christina was amazing, an excellent professional, always on top of the case. The provided assistance was a must in such a complex matter, and you want to make sure everything is good, with Christina will be.
– Nicolás
After enjoying the benefits of Global Entry(GE) for over 10 years (being European), I had to renew my GE-membership and ran into issues. I decided to contact Siri & Glimstad, because I knew how instrumental their impact is on vaccine, civil rights and immigration related matters.
Both Christina Xenides and Yesennia Esparza provided me superb guidance in resolving some key technical & procedural issues I ran into during the renewal process. I would definitely contact Christina and Yesennia again in case of any immigration and/or US-travel restriction related matters in the future.
– C
I wanted to get permanent residency in the US to live with my wife and children. I did not want to take a covid vaccine and our attorney Christina helped us legally get my permanent residency while staying honest about our vaccine status. We are over the moon with the service we have received.
– Matt
I am infinitely grateful to Siri & Glimstad for their help with my Green Card application with an exemption from vaccination based on religious beliefs. Christina and Yesennia worked very fast, responded to all my questions in a matter of hours, and were attentive and thorough transferring the information I provided into the official forms. Their assistance with the Statement of Beliefs was invaluable. The questionnaire made me recall my religious experiences starting from childhood, which then was compiled into a draft of a Statement. Improving my Statement was collaborative work. Christina asked for details when something was not clear and provided me with multiple iterations of feedback until the Statement was ready. We started working on gathering documents at the end of October 2022, and my Green Card was approved in July 2023 without any interviews! This is remarkable! Thank you for your professionalism and dedication!
– KK
I'm so thankful for the prompt reply to my initial email of inquiry. Receiving a personal reply meant the world to me and I was rather surprised by it! Great customer service like that makes me feel seen and heard. Looking forward to working with this company!
– CG
We are so grateful to have found Christina at Siri & Glimstad. She did an amazing job in helping us to secure a favorable outcome for our I-601 Vaccine Waiver application as part of my wife's Green Card application. We feel that is was mainly because of her deep knowledge, understanding and wisdom surrounding the waiver topic, that produced our positive results. She was a joy to work with, always maintaining a professional and positive attitude while being completely realistic about the challenges which we were facing. These folks are doing amazingly important work and we would highly recommend them to anyone needing this type of specific assistance.
– Jill & Marque
We had the pleasure of working with Christina Xenides & Yesennia Esparza for our 601 waiver (vaccine exemption for immigration) for my husband's green card. The whole process with them was seamless, from their communication to their assistance with all matters they really covered all basis with a stressful application process. We couldn't have done it without them and are so grateful that we were fortunate enough to find them. Even more fortunate that their help got us approval! Such a weight lifted off our shoulders during such a stressful time. I highly recommend working Siri & Glimstad!
– CN
Christina did an excellent job on my I601 waiver. She explained the application process very well and responded promptly to my queries. A very professional service I would be happy to recommend.
– M
I came to Christina after receiving a request for evidence and being deemed inadmissible for not getting a couple vaccines, Christina did a wonderful job on drafting my religious exemption letters and putting it all together for me, it was easy to fill out all the forms she needed in order to draft my letters. We sent my application for a waiver of inadmissibility along with my religious and moral letters and in less than a month my permanent resident status was approved! I now have my green card after being in the country for 13 years! Christina was a godsend and I'm so happy I found her and her team, I wouldn't have my green card if it wasn't for them. Forever grateful!
– Sofia
I found this law firm from a video of Siri I saw online. It was like I was divinely led. I needed help with filing a religious waiver and I am so eternally grateful to have found Siri & Glimstad. I worked mainly with Christina and she was truly wonderful. Literally THE best legal experience I have ever had. She was VERY prompt (within minutes) in replying to my emails which was shocking because my other immigration lawyer typically takes several days to hear back from. When my religious exemption was approved and my permanent resident card came in the mail…I cried and I thought of Christina and how grateful I am and will always be for making such a stressful time a lot easier for me. Thank you so much again. Blessings.
– Samantha
I highly recommend Siri & Glimstad LLP!!! I worked with attorney Xenides and her team, it was an amazing awesome journey. I'm deeply grateful to her, she's extremely professional and dedicated to cases, prompt to respond and provides clear information. With her great help, my case got approved very fast. Thank you all very much!
–Sun V.
I'm deeply grateful and appreciate Attorney Xenides and her wonderful team's help, my I601 and green card not only got approved, but also much faster than what I had expected, it only took 3 months. Attorney Xenides is very professional and dedicated in the entire process. She is kind and understanding of my specific situation and she really cares about her client and tries her best to help wholeheartedly. Attorney Xenides and her team is beyond excellent in my opinion, I would highly recommend this professional law firm Siri & Glimstad to others, they are the true fighters for justice.
– Yi S.
Christina and Yesennia was very professional and advocated on my case requirement questions and concerns with patience and empathy. I have relished your knowledge and communication. My sincere appreciation and Thank you so much for your great work on my behalf.
– Raj S.
I am extremely grateful for the help I received from Christina and Yesennia. They responded quickly, gave professional and honest answers, and all in all they did a fantastic job. It brought me so much peace of mind. It was worth investing that extra money!
–A.S.
Such a great firm to work with. I ran into some complications with my Green Card application once I found out I needed to take certain vaccines to even apply. My other law firm (the one that handled my green card application process), wasn't very helpful in navigating these "murky waters." I found Siri & Glimstad after doing some research and since the very first moment I spoke to them, they took my concerns really seriously. Today I received my Green Card!!! And I'm thrilled and eternally grateful and thankful for you guys! This would not have been possible without your knowledge and guidance. Thank you so much!!
– ML
I worked with Jessica Wallace & Christina Xenides for my immigration vaccination waiver (I-601) and received my green card approval in 12 months! The process was very clearly constructed and outlined. Communication was stellar and super responsive to move things along quickly. The firm is very well versed for all the I-601 requirements and proper filing procedures. Will be using this firm for all my future needs!
– Sasha
Featured On: