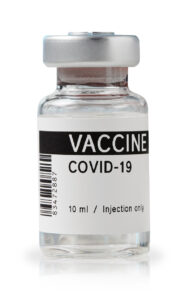 If you received another vaccine along with a COVID-19 vaccine and suffered an injury, then please fill out this form.
Litigation surrounding COVID-19 vaccine injuries is an unsettled issue. Currently, the COVID-19 vaccine is not covered under the National Vaccine Injury Compensation Program (VICP). At this time, COVID-19 vaccine injury claims are being filed solely in the Countermeasures Injury Compensation Program (CICP). This is a separate and distinct program from the VICP. Information on the CICP can be found here.
Historically, very few claims succeed in the CICP, so our firm is not currently handling COVID-19 claims in the CICP. While we are constantly monitoring for any changes, we do not know if the VICP will ultimately allow claims for COVID-19 vaccine injuries.
In the meantime, there are steps you can take to prepare yourself to bring a possible claim in the CICP or in the VICP in event COVID-19 vaccine injuries becomes covered in the VICP. All vaccine claims require medical records. Therefore, it may be helpful to begin requesting medical records from any and all treating physicians and/or facilities.  Among other things, the CICP requires that a claimant submit medical records from all providers from one year prior to the administration of the vaccine.  The VICP requires that a petitioner submit medical records from three years prior to the onset of symptoms of the vaccine injury.  These medical records typically include primary care records, urgent care visits, EMS records, hospital visits, records from visits with any specialists, treatment records, including physical therapy records, and autopsy reports in the case of a death.
Should the COVID-19 vaccine ultimately be covered under the VICP, our firm will provide a free evaluation of your potential case. If you would like to be notified in the future if we are able to assist you with a potential claim, please complete the intake form here.
If your employer required you to receive the COVID-19 vaccine or you otherwise received the vaccine as part of the scope of your employment, you should contact a worker's compensation attorney in your state for more information on any potential workers compensation claim you may have.
Please note there is a one-year statute of limitation to file in the CICP and that it is possible that the VICP may not accept claims that have already been filed in the CICP or which could have been filed but were not filed in the CICP.  Please keep in mind that if the COVID-19 vaccine is added to the VICP, strict filing deadlines will apply so it is important to reach out right away for an assessment of your claim.  Information on the VICP can be found on its website including a comparison chart of the VICP and CICP.