Allison R. Lucas
Attorney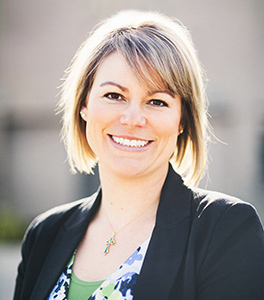 alucas@sirillp.com
(212) 532-1091
200 Park Avenue
Seventeenth Floor
New York, NY 10166
Admitted in MI
Allison R. Lucas has extensive experience in a wide range of complex litigation matters, including criminal and probate proceedings.  Representative matters on which Mrs. Lucas has worked include:
Secured emergency

 

ex parte

 

relief which immobilized and protected estate assets, provided assurance for personal safety, medical care, and relocation of a vulnerable adult, and negotiated a favorable outcome in a probate litigation matter involving exploitation, breach of fiduciary duty, conversion, and undue influence. 

 

In the Matter of Gerald E. Bromley, 2016-005522-CA; 2016-005523-GA
Secured involuntary dismissal after the Prosecutor's case-in-chief during a criminal trial which resulted in dismissed of all charges against her client.
Secured emergency

 

ex parte

 

relief to freeze and preserve estate assets, conducted intensive investigation, and ultimately obtained a favorable outcome in an exploitation matter, including the recapture of significant assets that were taken by the exploiter and aiding in the criminal prosecution of the defendant with full restitution.

 

In the Matter of Ronald H. Wilke, 16-000843; 16-000775-GA
Successfully had client declared incompetent to stand trial in a criminal proceeding thereby obtaining dismissal of criminal charges. 
Procured emergency

 

ex parte

 

relief to protect probate estate assets in a matter concerning a recently deceased vulnerable adult, which involved legal issues of exploitation, undue duress, conversion, breach of fiduciary duty, unjust enrichment, fraud, constructive trust, and intentional infliction of emotional distress—resulting in a favorable settlement that included recovery of significant assets. 

 

Rebecca A. Hughes, as Special Personal Representative of the Estate of Margaret A. Hughes v Georgia Fighter, 2017-005-CZ
Prior to joining Siri & Glimstad, Mrs. Lucas was a law clerk to the Honorable Timothy G. Hicks, an intern with a prosecutor's office, a public defender, and a law school and college professor.  Mrs. Lucas attended law school on an academic scholarship and graduated with honors (top 6% of her class), was a member of the Law Review, earned the highest grade in several law school courses, and is a published legal author.