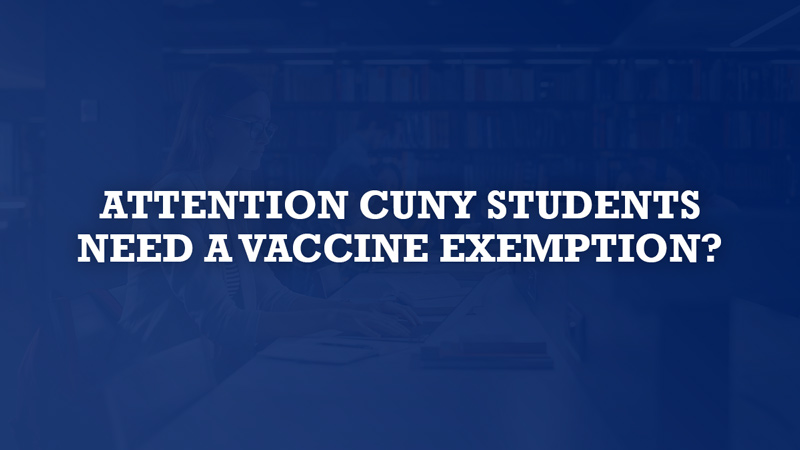 Attention CUNY Students
Need a Vaccine Exemption?
The attorneys at Siri & Glimstad can help!
Join the movement and stand up for your religious and medical freedoms!
Typically, the most efficient and economical avenue to avoid a vaccine mandate is to obtain a religious or medical exemption. Our attorneys have helped hundreds of individuals obtain a vaccine exemption. For religious exemptions, note that religion is defined broadly under applicable law, so you do not need to belong to any specific religion. Your religion does not have to be opposed to vaccination because it is your personal religious belief that matters.
We offer a webinar and individualized assistance with obtaining an exemption. We have extensive experience in preparing, filing, and obtaining medical and religious exemptions to mandatory vaccines for students just like YOU.
ATTORNEY ADVERTISEMENT. DOES NOT CONSTITUTE MEDICAL OR LEGAL ADVICE.