The immigration team at Siri & Glimstad has decades of experience helping U.S. companies in many industries successfully traverse the U.S. business immigration landscape.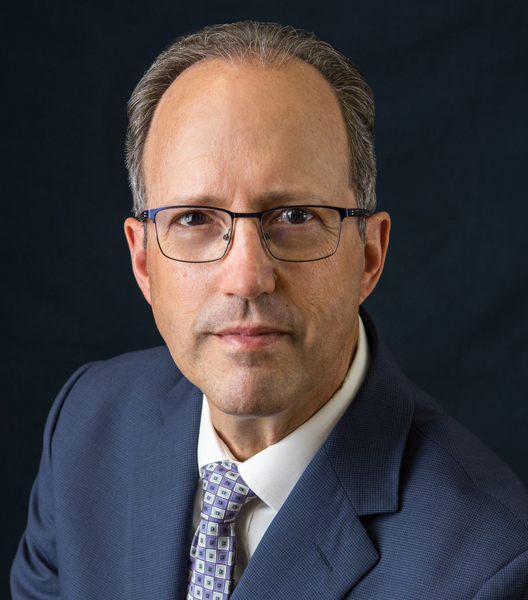 The team is led by Peter Yost, who has nearly 25 years of employment-based immigration experience at a top 50 law firm, including 10 plus years managing that firm's large immigration and global mobility practice.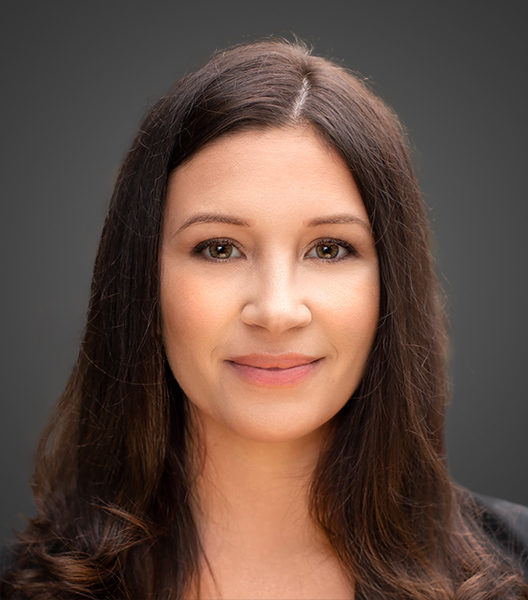 Christina Xenides is another senior immigration attorney at Siri & Glimstad with more than 10 years of experience handling business, family, and vaccine waiver immigration cases. 
Peter and Christina, together with the rest of the Siri & Glimstad immigration team, would be honored to assist customers with any of their immigration needs.

U.S. BUSINESS IMMIGRATION IS COMPLEX

Siri & Glimstad is proud to partner with RedBalloon. Click here to see the video and download the whitepaper.
U.S. companies wanting to legally sponsor key foreign workers must navigate a complex matrix of U.S. immigration laws and procedures.

The options for temporary and permanent visas read like an alphabet soup.

Review by multiple U.S. government agencies creates a complex labyrinth. 

Processing times can be frustratingly slow and unpredictable. 

Adjudications by government agencies seem to be riddled with inconsistencies resulting in requests for evidence or even denials.
Given these many challenges, some U.S. employers completely opt out of the process. At Siri & Glimstad, we work with American businesses to demystify the immigration process so they can maximize the opportunity for success.

Companies sponsor foreign workers for limited periods of time on temporary visas. The best-known and widely used temporary business-based visa is the H-1B visa for professional level workers. The H-1B visa is available for persons in professional level jobs such as engineers, software developers, accountants, marketing specialists, chemists, doctors, professors, financial analysts and so forth.
The H-1B visa can be valid for up to 3 years at a time, and for a grand total of 6 years with all employers combined. There are several components to the H-1B process including a requirement that the U.S. employer pay at or above the prevailing wage for the job offered in the job location. Base government filing fees for an H-1B petition can be several thousand dollars, plus a similar amount for legal fees. It is much easier to file a transfer H-1B visa petition for a foreign worker who already has H-1B status rather than to try to obtain an initial H-1B visa through the annual H-1B cap visa lottery. Government processing times can vary from around 2 weeks for cases filed with expedited premium processing (requires an additional filing fee) to several months or more for standard processing cases.
Other commonly used temporary business visas include L-1 visas for intra-company transfers, TN visas for Canadian and Mexican professionals, and O-1 visas for persons of extraordinary ability in business, science or the arts.
The process for a U.S. business to sponsor a foreign worker for a permanent visa (also known as a green card) involves several steps. Most foreign workers going through the green card process must first obtain PERM labor certification, which requires the U.S. employer to undertake a labor market recruitment test to see if there are any qualified U.S. workers.
The second step in the process is to get an approved I-140 petition in the EB-2 or EB-3 category. A smaller percentage of foreign workers will be eligible to bypass the PERM labor certification phase and file an I-140 petition in the EB-1 category as a multinational manager, a person of extraordinary ability, or an outstanding researcher/professor.
All foreign workers seeking to obtain a green card must submit an I-485 application to adjust status to that of a permanent resident as the final step in the process. The overall green card process can take 12-24+ months and cost $10,000-$20,000 for filing fees and legal fees combined. As with temporary visas, government agencies can issue requests for evidence or outright denials on permanent visa applications. It is possible to appeal most denials, but doing so adds considerable time and expense, and a case approval is not certain.
Having expert legal guidance throughout the immigration process is essential.
At Siri & Glimstad, we work with American businesses to demystify the immigration process so they can maximize the opportunity for success.
The involvement of numerous U.S. government agencies in various aspects of the immigration process creates confusion for employers:
U.S. Citizenship & Immigration Services (CIS) adjudicates most employment-based temporary and permanent visa petitions
The Department of Labor (DOL) is involved in the H-1B temporary visa process through certification of the underlying Labor Condition Application (LCA) and in the PERM labor certification process for green card applications
The Department of State (DOS) has jurisdiction over U.S. Consulates abroad, which issue visa stamps in the passports for travel
U.S. Customs & Border Protection (CBP) admits foreign workers into the country at the port of entry
Immigration & Customs Enforcement (ICE) initiates I-9 audits and reviews company records
The Department of Justice (DOJ) conducts investigations if a complainant alleges immigration-related or national origin discrimination
Knowing the primary government agency "players" can eliminate some of the stress in the immigration process.
The labor market is tight in many sectors, and American companies are eager to find the right talent to meet their hiring needs.
Sometimes the best answer is to supplement the U.S. workforce with highly skilled foreign workers who value freedom and are eager to realize the American dream. Sponsoring foreign workers through the U.S. business immigration system can appear daunting. By partnering with the experts at Siri & Glimstad, the immigration process can become more understandable and manageable. Our immigration team looks forward to working with you!
From Our Immigration Clients
After enjoying the benefits of Global Entry(GE) for over 10 years (being European), I had to renew my GE-membership and ran into issues. I decided to contact Siri & Glimstad, because I knew how instrumental their impact is on vaccine, civil rights and immigration related matters.
Both Christina Xenides and Yesennia Esparza provided me superb guidance in resolving some key technical & procedural issues I ran into during the renewal process. I would definitely contact Christina and Yesennia again in case of any immigration and/or US-travel restriction related matters in the future.
– C
I wanted to get permanent residency in the US to live with my wife and children. I did not want to take a covid vaccine and our attorney Christina helped us legally get my permanent residency while staying honest about our vaccine status. We are over the moon with the service we have received.
– Matt
I am infinitely grateful to Siri & Glimstad for their help with my Green Card application with an exemption from vaccination based on religious beliefs. Christina and Yesennia worked very fast, responded to all my questions in a matter of hours, and were attentive and thorough transferring the information I provided into the official forms. Their assistance with the Statement of Beliefs was invaluable. The questionnaire made me recall my religious experiences starting from childhood, which then was compiled into a draft of a Statement. Improving my Statement was collaborative work. Christina asked for details when something was not clear and provided me with multiple iterations of feedback until the Statement was ready. We started working on gathering documents at the end of October 2022, and my Green Card was approved in July 2023 without any interviews! This is remarkable! Thank you for your professionalism and dedication!
– KK
I'm so thankful for the prompt reply to my initial email of inquiry. Receiving a personal reply meant the world to me and I was rather surprised by it! Great customer service like that makes me feel seen and heard. Looking forward to working with this company!
– CG
We are so grateful to have found Christina at Siri & Glimstad. She did an amazing job in helping us to secure a favorable outcome for our I-601 Vaccine Waiver application as part of my wife's Green Card application. We feel that is was mainly because of her deep knowledge, understanding and wisdom surrounding the waiver topic, that produced our positive results. She was a joy to work with, always maintaining a professional and positive attitude while being completely realistic about the challenges which we were facing. These folks are doing amazingly important work and we would highly recommend them to anyone needing this type of specific assistance.
– Jill & Marque
We had the pleasure of working with Christina Xenides & Yesennia Esparza for our 601 waiver (vaccine exemption for immigration) for my husband's green card. The whole process with them was seamless, from their communication to their assistance with all matters they really covered all basis with a stressful application process. We couldn't have done it without them and are so grateful that we were fortunate enough to find them. Even more fortunate that their help got us approval! Such a weight lifted off our shoulders during such a stressful time. I highly recommend working Siri & Glimstad!
– CN
Christina did an excellent job on my I601 waiver. She explained the application process very well and responded promptly to my queries. A very professional service I would be happy to recommend.
– M
I came to Christina after receiving a request for evidence and being deemed inadmissible for not getting a couple vaccines, Christina did a wonderful job on drafting my religious exemption letters and putting it all together for me, it was easy to fill out all the forms she needed in order to draft my letters. We sent my application for a waiver of inadmissibility along with my religious and moral letters and in less than a month my permanent resident status was approved! I now have my green card after being in the country for 13 years! Christina was a godsend and I'm so happy I found her and her team, I wouldn't have my green card if it wasn't for them. Forever grateful!
– Sofia
I found this law firm from a video of Siri I saw online. It was like I was divinely led. I needed help with filing a religious waiver and I am so eternally grateful to have found Siri & Glimstad. I worked mainly with Christina and she was truly wonderful. Literally THE best legal experience I have ever had. She was VERY prompt (within minutes) in replying to my emails which was shocking because my other immigration lawyer typically takes several days to hear back from. When my religious exemption was approved and my permanent resident card came in the mail…I cried and I thought of Christina and how grateful I am and will always be for making such a stressful time a lot easier for me. Thank you so much again. Blessings.
– Samantha
I highly recommend Siri & Glimstad LLP!!! I worked with attorney Xenides and her team, it was an amazing awesome journey. I'm deeply grateful to her, she's extremely professional and dedicated to cases, prompt to respond and provides clear information. With her great help, my case got approved very fast. Thank you all very much!
–Sun V.
I'm deeply grateful and appreciate Attorney Xenides and her wonderful team's help, my I601 and green card not only got approved, but also much faster than what I had expected, it only took 3 months. Attorney Xenides is very professional and dedicated in the entire process. She is kind and understanding of my specific situation and she really cares about her client and tries her best to help wholeheartedly. Attorney Xenides and her team is beyond excellent in my opinion, I would highly recommend this professional law firm Siri & Glimstad to others, they are the true fighters for justice.
– Yi S.
Christina and Yesennia was very professional and advocated on my case requirement questions and concerns with patience and empathy. I have relished your knowledge and communication. My sincere appreciation and Thank you so much for your great work on my behalf.
– Raj S.
I am extremely grateful for the help I received from Christina and Yesennia. They responded quickly, gave professional and honest answers, and all in all they did a fantastic job. It brought me so much peace of mind. It was worth investing that extra money!
–A.S.
Such a great firm to work with. I ran into some complications with my Green Card application once I found out I needed to take certain vaccines to even apply. My other law firm (the one that handled my green card application process), wasn't very helpful in navigating these "murky waters." I found Siri & Glimstad after doing some research and since the very first moment I spoke to them, they took my concerns really seriously. Today I received my Green Card!!! And I'm thrilled and eternally grateful and thankful for you guys! This would not have been possible without your knowledge and guidance. Thank you so much!!
– ML
I worked with Jessica Wallace & Christina Xenides for my immigration vaccination waiver (I-601) and received my green card approval in 12 months! The process was very clearly constructed and outlined. Communication was stellar and super responsive to move things along quickly. The firm is very well versed for all the I-601 requirements and proper filing procedures. Will be using this firm for all my future needs!
– Sasha